So with E! currently suffocating me with all the Kardashian wedding shit, it got me to thinking...What the hell is it with rich people having gift registries? You own a Birkin bag in every imaginable color, and yet you have the nerve to ask me (ok not me, other rich people) to buy your ass things you can afford yourself, never mind a $1000 candy dish?!! Ya wench.
Just a sampling of the ridiculousness: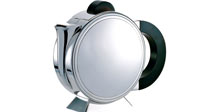 Yes, because hot water just tastes better from a $1600 teapot.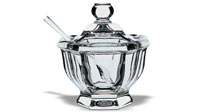 Baccarat's $380 jam jar? Who the hell has jam out?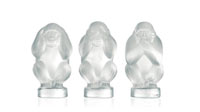 Lalique's $735 "Wisdom" set. That's rich.




All this for a relationship that has the possible shelf life of a goldfish.